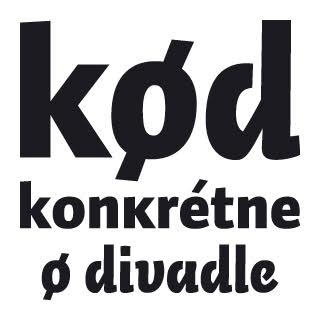 kød – concretely on theatre is a monthly that has been published since 2007 as the only monthly on professional theatre in Slovakia featuring also criticism, reflection, trends, history and theory of theatre. Its pages contain reviews of the most recent productions and theatre publications, extensive interviews with high-profile personalities of (not only) Slovak theatre, and information about the current situation in cultural policy.
The kød journal also provides its readers with content that focuses on international theatre stages,  most frequently presented in reports from theatre festivals all over the world. In addition, the journal offers views on the latest tendencies in theatre art in Slovakia, including those that are currently enlivening stages abroad. Readers can choose from Slovak and international studies, essays, annotations or surveys. Equally important are theme-based interviews, texts commemorating most eminent personalities of Slovak theatre, or hot tips for events you should not miss.
Our authors include famous Slovak and international theatre critics, theorists, historians and practitioners. But because theatre has been connected with other art media with increasing intensity, reacting to the social and political situation, we are trying to approach it from a variety of perspectives. Not only through the eyes of theatremakers, but also from the viewpoint of many personalities of artistic and public life.
Today, content is not the only thing that matters. Modern graphics, a number of photographs, and a special theatre comic section are the attractions that should tell you to buy kød as well. Subscribe now! Or try our new e-kød. Our new service, introduced in September 2018, has made accessible electronic issues of the journal that are older than three months.
OUR COLUMNS
ø side note
A selected personality of cultural or social life contemplates a particular social or artistic phenomenon, which usually becomes the central theme of an entire issue.
ø interview
An interview with a chosen personality of Slovak or international theatre about art, opinion about art, and views on the situation and current affairs of the society.
ø reviews
Extensive reviews reflecting on the productions of Slovak state-funded, regional or city theatres, including independent theatres that are not established and funded by the state.
ø festivals
Reports from festivals in Slovakia as well as showcases of international theatre.
ø theory/history/criticism
A section presenting original, as well as translated, theoretical studies about theatre art. It is focused on a variety of topics – terminology, aesthetic changes, new theatre trends, or historical context.
ø international scene
Reviews of productions by Slovak artists abroad. The section contains articles about trends in international theatre, historically significant theatre phenomena worldwide, as well as about very specific roles of theatre outside of Slovakia.
ø extra
Various content focused on reflection of theatre life. Also includes information on important events in theatre art in Slovakia and abroad.
ø 8 questions about...
A shorter theme-based interview with a selected expert, artist or theorist.
ø 2x2
Four opinions on one burning issue that react to current problems in the area of culture in Slovakia.
ø in memoriam
Remembering those who have left a distinctive trace on the map of Slovak or international theatre.
ø brief critique
Short and succinct reviews of recent premiers in Slovak theatres.
ø book review/book excerpt
Reviews of expert, popular and educational books on theatre; or excerpts from the most interesting Slovak and international publications and theatre plays.
ø kaleidoscope and the editors' choice
A summary of the most important theatre events of the previous month and three tips for the next month.
ø creative process
A brief contribution about the creative process behind a current production – provided directly by a member of the creative team.
ø note
Commenting on important theatre or cultural events or "anti events".
ø on air
Theatre programme on radio or television.
ø theatre and me
A regular survey, in which three selected artists talk about their inspiration, dreams and plans.
plus ø minus
A summary of positive or negative opinions, views, standpoints on current issues and events in theatre and culture.
Desať rokov časopisu kød