It was back in 1996 that Mr Piovarči became involved in dance at the children's folk ensemble Ďumbier. In 2010 he completed his studies at the Ján Levoslav Bella Conservatory in Banská Bystrica. During the five years of studying classical, folk, yet largely modern and contemporary dance he was led by fine tutors (Tomáš Nepšinský, Daniel Raček, Stanislava Vlčeková, Zuzana Ďuricová Hájková, Martin Urban). He advanced his performing, technical, improvising and creative talents to the degree that he was ready, right after graduation, to use his universal grounding and plunge into professional dance.
Dancer, performer, tutor, choreographer, and stage director, Radoslav Piovarči has been part of professional scene of contemporary dance and physical theatre for nearly a decade. Throughout the time he collaborated with a number of leading names, theatres and ensemble, such as Lenka Vagnerová & Company, Artyci Dance Company, Theatre elledanse, Lucia Holinová, Staatstheatre Kassel, Štúdio tanca dance theatre, Total Brutal Company, VerTeDance, Jana Burkiewicz, Virus Theatre. His hitherto collaborative portfolio includes over thirty different dance projects, films and advertisements.
As choreographer and director he made, since 2010 the productions of Munnie (Enfin seuls 2010), HOLD YOUR BREATH  (Theatre elledanse 2012), SET UP (Theatre elledanse 2013), DUST (Liptov Dance Theatre 2015), and the modular dance project MIMO (Culture centre Dunaj 2017). As performing artist he stood out in the award-winning productions by the Czech choreographer Lenka Vagnerová GOSSIP, RIDERS, MAH HUNT, and participated in the European project MEETING THE ODYSSEY with the production of Memories for Life (directed by Marie Lundström, choreography Lenka Vagnerová). Mr Kozánek made most of his exceptional talent as dancer in male duet focused on the power of physicality PURE (Radoslav Piovarči, Petr Ochvat) which analyses the basic movement patterns that the performers subsequently advance and vary all the way to liminal form.
He presents the findings of his research into the current dance principles in learning activities entitled Massive Skills Workshops. He shares and confronts his knowledge at a range of international artistic platforms and dance seminars. In collaboration with authors in different genes of art, he has been actively participating in visual installations and site-specific projects, largely in cooperation the civic group TRAKT.
In 2016 he featured at TEDx sharing his experience in culture and contemporary dance. 100 SUOMI FINLAND (2017) is his most recent performance in the series of visual-dance projects was made to mark the centenary of the declaration of independence of Finland.
Mr Piovarči is author of choreographies for the stage adaptation of the William Shakespeare SONNETS 2016 (2017) and the production of PamiatKAR by Peter Lomnický (2018). His physical-dance solo Hello Sir, How can I help you?,  (2019) uses dance images about selfless help to address unpopular social themes, resignation, compassion, solidarity and helplessness.
Signature style:
Radoslav Piovarči brings into Slovak contemporary dance unique blend of stage mystery and reflexion of brutality of public and private relationships. The complex quality of dance expression and civil expression overlap into surreal and expressive images. The seemingly incoherent themed and movement elements are interconnected into a compact statement. His sense of rhythm of movement is manifested in an elaborate setting of pace of changing images and their dynamic interaction. The rhythm of changing images and scenes is part of the content. It completes the thematic accent of the productions. Original and rich rhythm of the dance, the work with the dynamics, cumulation of tension and the subsequent explosion of its release in motion and space are exceptional qualities of Mr Piovarči's interpretative and choreographic art. Its roots can be traced particularly in his time with the folk ensemble Ďumbier and in the experience he acquired working with Lenka Vagnerová.
In his debut piece, the dance-performative production HOLD YOUR BREATH (2013) for the Theatre elledanse, the choreographer overlaps the images of male and female world, stripping them of their pathetic opulence and drama, and abstracts them into a witty and light reflection for the youth. Their endeavour to achieve social and relational identification is captured on stage through the prism of an idealistic lens filled with the determination to make it, to find one's place in the world or to create it. Similarity and difference, conflict nature and, at the same time attraction of the male-female encounter give dynamics to the storyline and bring in witty elements. The parallel theme of integrity of person and its inability to fight off the external influences is far more subtly set. The conduct of dominant individuals is the trigger of unforeseen reactions that give rise to absurd situations which reflect the surprising nature of life. Mr Piovarči uses folk music motives to create nostalgic atmosphere of the tenderness of female gesture and boyish cheekiness, to instantly let seep through into the sound and dance the ambitious contemporary beat. The woman and men are trying to interlace, to establish a contact in ritually grasped, virtually martial dances. They deter each other to draw each other right afterwards, allow themselves to be pitied and enjoy each other's attention. The exaggerated bitter-sweet position, however, is close to reality. The props that are the only set design element, the gymnastics matt and a small bicycle change their symbolism: sometimes they are the barrier, sometimes a refuge, whilst also serving as the means of overlap for mutual relations.
The production DUST (2015) links dance with new visual media of the third millennium. It is an artistic statement of the choreographer seeking answers to the themes of discovering new lands, faces, tenderness, passion, taming and longing. Yet the choreographer wraps the newly discovered into dust that the passionate dynamic of dance scatters into the air. The performers include students of the Private Dance Conservatory in Liptovský Hrádok. Mr Piovarči works most sensitively with their performative and movement potential. In contemporary dance, the projects dedicated to a larger dance groups are quite rare. Mass scenes that fill the stage, group unissimos acquire their special magic. It is in the very contrast of poetics and intimate character of solos and duets with the mass dynamic scenes that Mr Piovarči built his choreography. The expansive gestures, the occupation of space with jumps and lifts are complemented, like by an ornament, by a costume with wide white trousers, the translucence of which adds them a sense of airiness and lightness. The connection of the projection and visual mapping invites to discover a new dimension of the developments on stage. Mr Piovarči is deeply interested in the deep correlation of interdisciplinary media, their fusion into a compact form of dance event. He is perceptive in his respect of their different inner dynamics. They don't copy each other within the librettos, nor do they comment on each other. Instead, they create jointly a multi-visual fugue.
The modular-dance installation MIMO (2017) is a projection intended to physically communicate through new forms of linking contemporary dance and digital media. Its appeal rests in the unusual atmosphere close to the post-apocalyptic artistic visions. The suggestive expression means used in original connotations, the surprising dynamics of energy and movement, and equally the emotional diversity developed all the way to the limits of human mental acrobatics create new images of body. They are a blend of absurdity of new technologies and uncontrollable beings with their unpredictable reactions. In his project, Mr Piovarči presents man in his transformations on an adventurous journey from a socially deprived area directly into the new world where the stressful and fast life is placed under the magnifying glass of technologies. In his understanding these factors affect us so much that we no longer perceive the uniqueness of time. The presented paradoxes of the relationship between man and media are manifested in a newly established, inconspicuously strange society. The contrast between individual images is enhanced by the variation on distinctive costume elements that create a colourful scale of visual aesthetics. They oscillate between petty bourgeois luxury, cosmic techno looks, pop cheer, simplistic vulgarity and the magnificence of purism. Such curve is also respected by the musical diapason. The music by Jonatán Pastirčák (alias Pjoni) in precisely set dramaturgical line creates a metaphor. With its colour and dynamics, it creates an artistic superstructure to the movement action. The interpretative duo links with ease and with maximum focus the contrasting dance phrases, thus creating its own logic of the developments within the inner space of the stage.
The potential of the driven and vital energy which Mr Piovarči works with, evolves in his choreographies into his poetic statement that incorporates tensions of contemporary world, animal spontaneity and beauty of expression through movement. He plays with illuminating the silhouette of dancing body thus abstracting from the movement the concerning lines; he immerses dance into the darkness set in motion to instantly expose it to the mercilessness full illumination. He expands into space in linear movement and captures the stage. At the same time, Mr Piovarči is the master of detail and touching tenderness of male gesture.
A list of original works:
2010 – Munnie, Enfin seuls, choreography and directed by: Radoslav Piovarči, Martina Vargová. Première: Puppet Theatre and Culture Centre, Liptovský Mikuláš
2012 – HOLD YOUR BREATH, Theatre elledanse, choreography and directed by: Radoslav Piovarči. Première: Theatre elledanse, Bratislava
2013 – SET UP, Theatre elledanse, choreography and directed by: Radoslav Piovarči. Première: Theatre elledanse, Bratislava
2013 – Bubbles in the concrete, GUnaGU and Theatre elledanse, directed by: Viliam Klimáček, choreography: Šárka Ondrišová and Radoslav Piovarči. Première: Theatre elledanse, Bratislava
2015 – DUST, Liptov Dance Theatre, Liptovský Hrádok, theme, choreography and directed by: Radoslav Piovarči. Première: Liptov Dance Theatre, Liptovský Hrádok
2017 – MIMO, TRAKT, concept, choreography and directed by: Radoslav Piovarči. Première: Culture Centre Dunaj, Bratislava
2017 – William Shakespeare: SONETTS 2016, KOLLEKTIV Ltd., directed by: Peter Maťo, choreography: Radoslav Piovarči. Première: Theatre SĽUK, Bratislava 
2017 – 100 SUOMI FINLAND, TRAKT, choreography: Radoslav Piovarči. Première: Helsinki, Finland (jubilee programme marking the centenary of independence, part dedicated to architecture ESITYS ARKKITEHTUURI)
2018 – Fairy  Tales..., Liptov Dance Theatre, Liptovský Hrádok, directed by: Radoslav Piovarči, choreography: Peter Dedinský, Radoslav Piovarči. Première: Liptov Dance Theatre, Liptovský Hrádok
2018 – Peter Lomnický: PamiatKAR, KOLLEKTIV Ltd., Bratislava, directed by: Peter Maťo, choreography: Radoslav Piovarči. Première: Theatre SĽUK, Bratislava
2019 – Hello Sir, How can I help you?, TRAKT, choreography: Radoslav Piovarči. Première:  Literature and Drama Department, Elementary School for Arts, Liptovský Mikuláš.
Videos from productions:
HOLD YOUR BREATH, 2012
Authors of the trailer: Tomek Wierzbicki, Martina Bolebruchová, Katarína Vargova
archive of the Theatre elledanse, Bratislava
The video can be found at the following link: www.youtube.com/watch?v=0duG_3xHw0U
DUST, 2016
Author of the trailer: Viliam Jánošík
archive of the Liptov Dance Theatre, Liptovský Hrádok
The video can be found at the following link: www.vimeo.com/128526018
MIMO, 2017
Authors of the trailer: Marek Moučka, Igor Šmitka, Martin Piga
archive of Radoslav Piovarči
The video can be found at the following link: www.vimeo.com/208949155
TAJDYCH / HOLD YOUR BREATH, 2012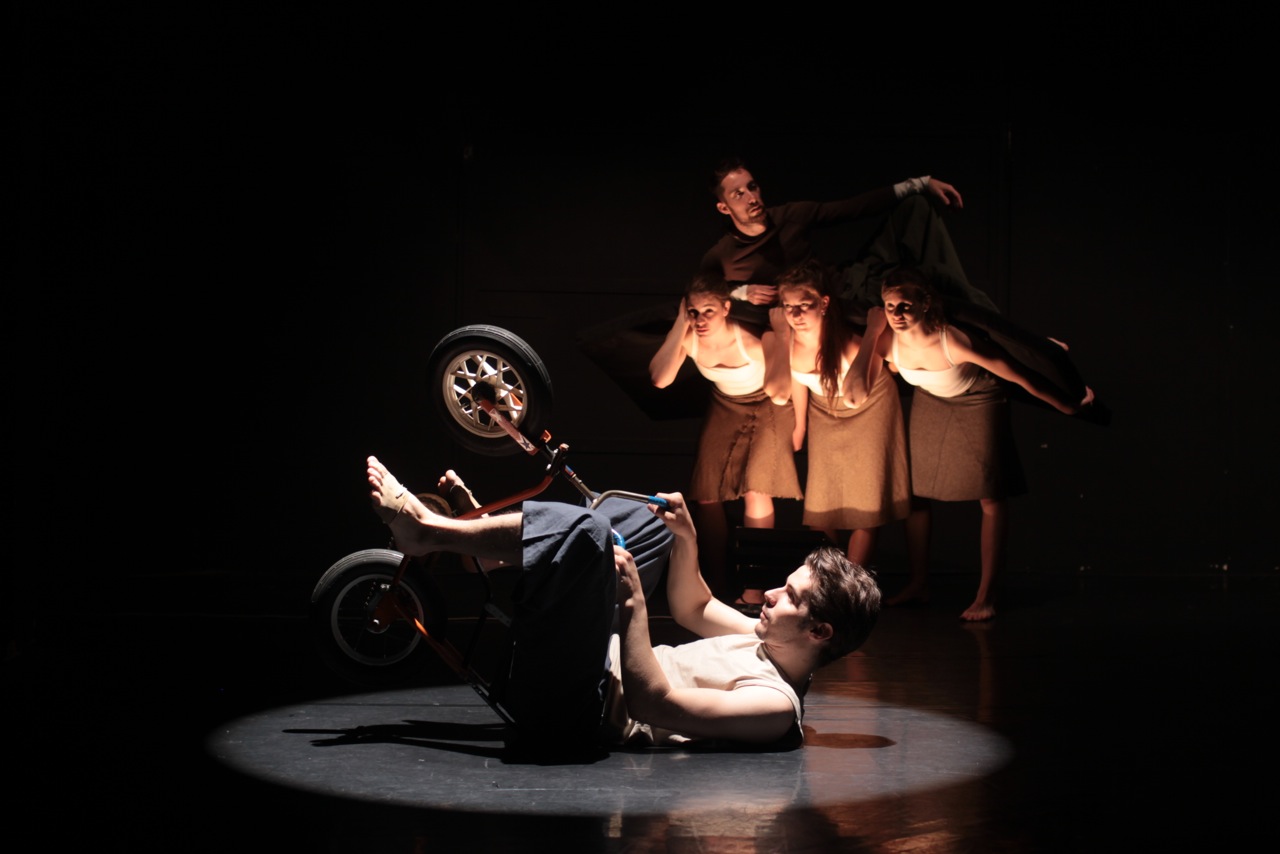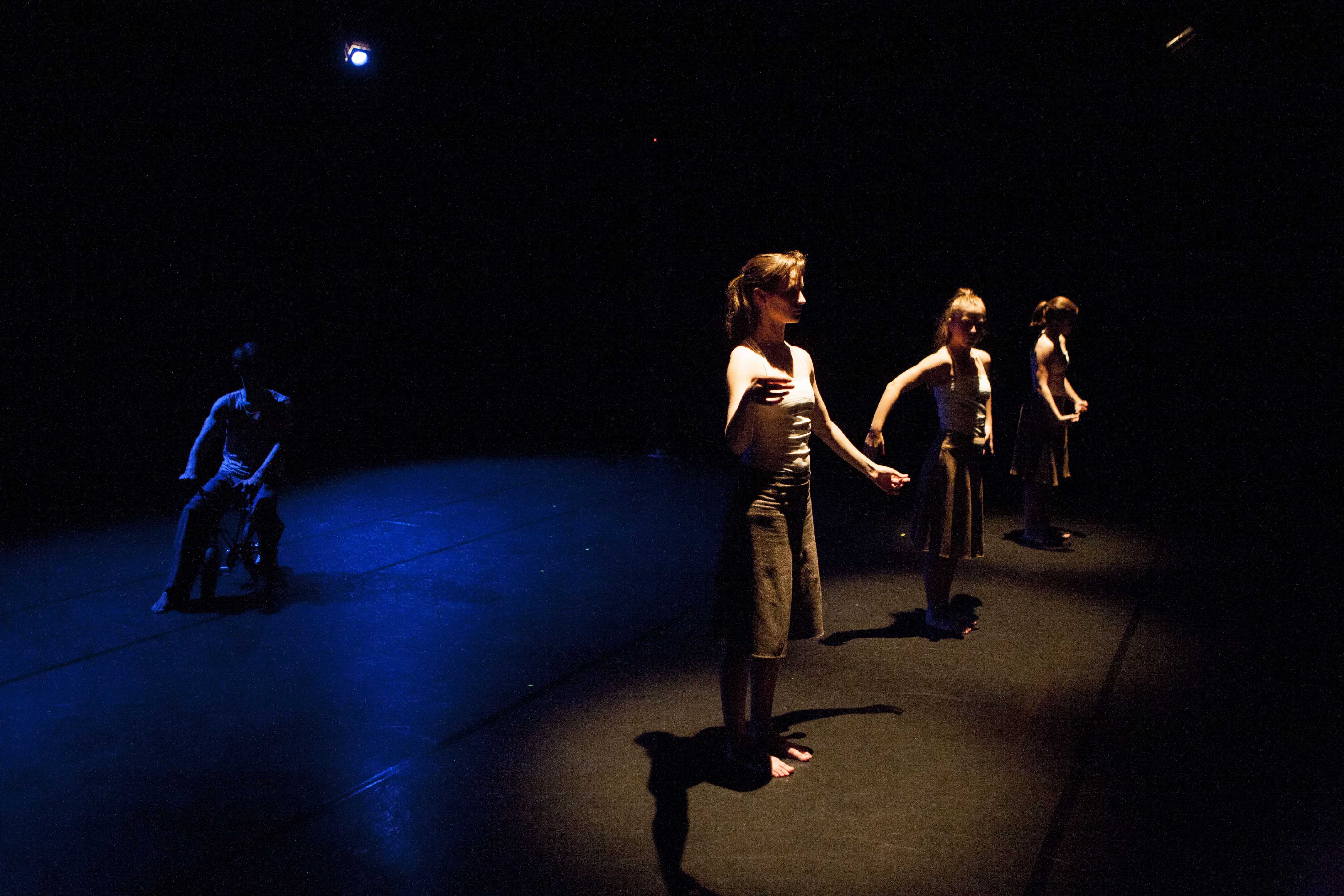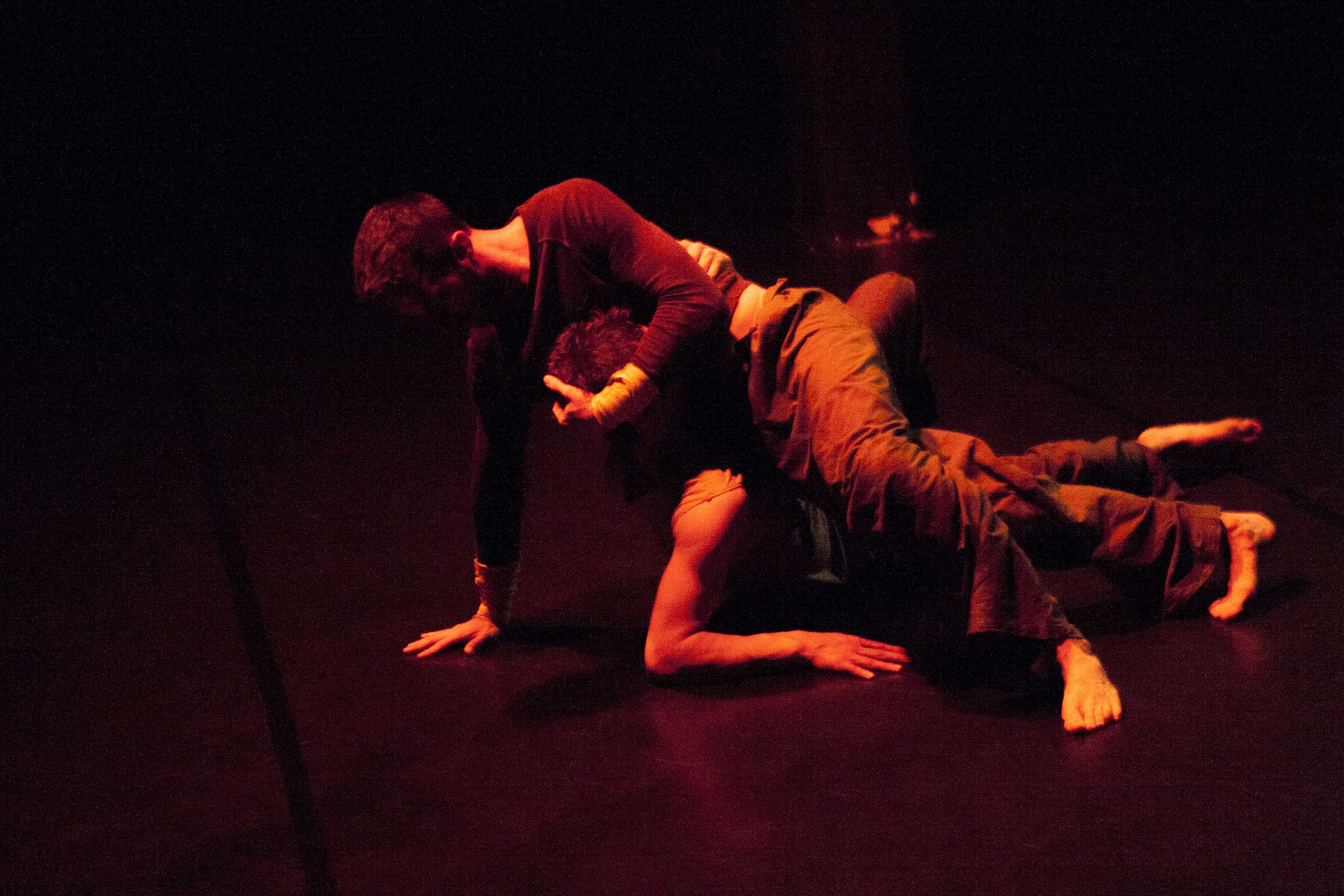 PRA©H / DUST, 2016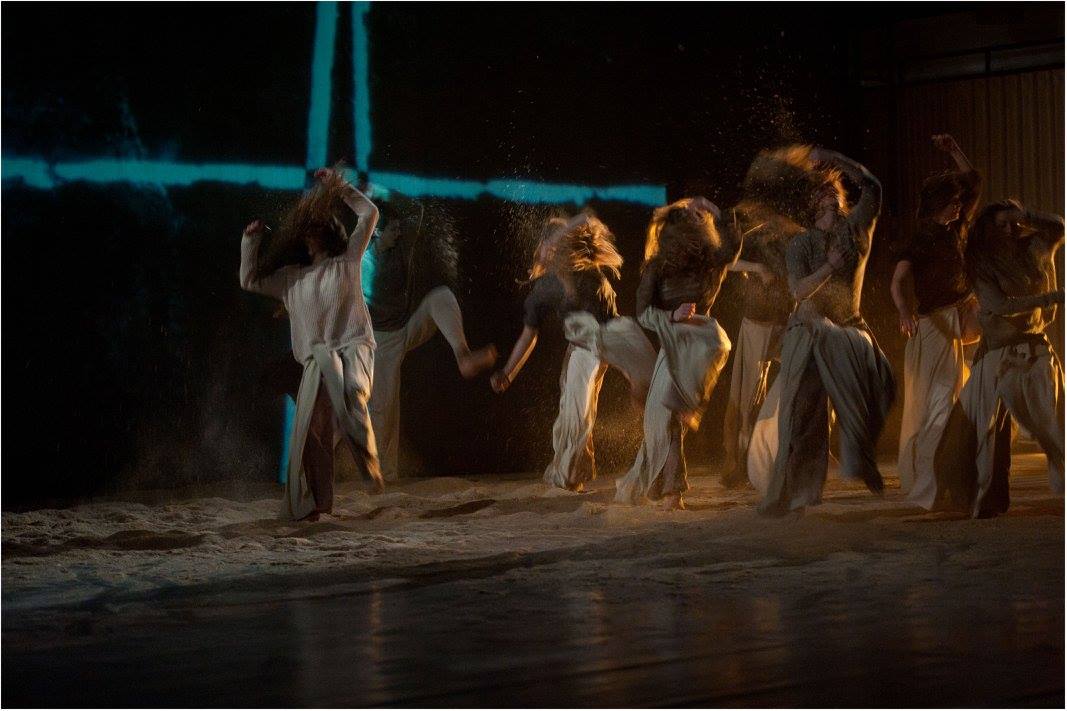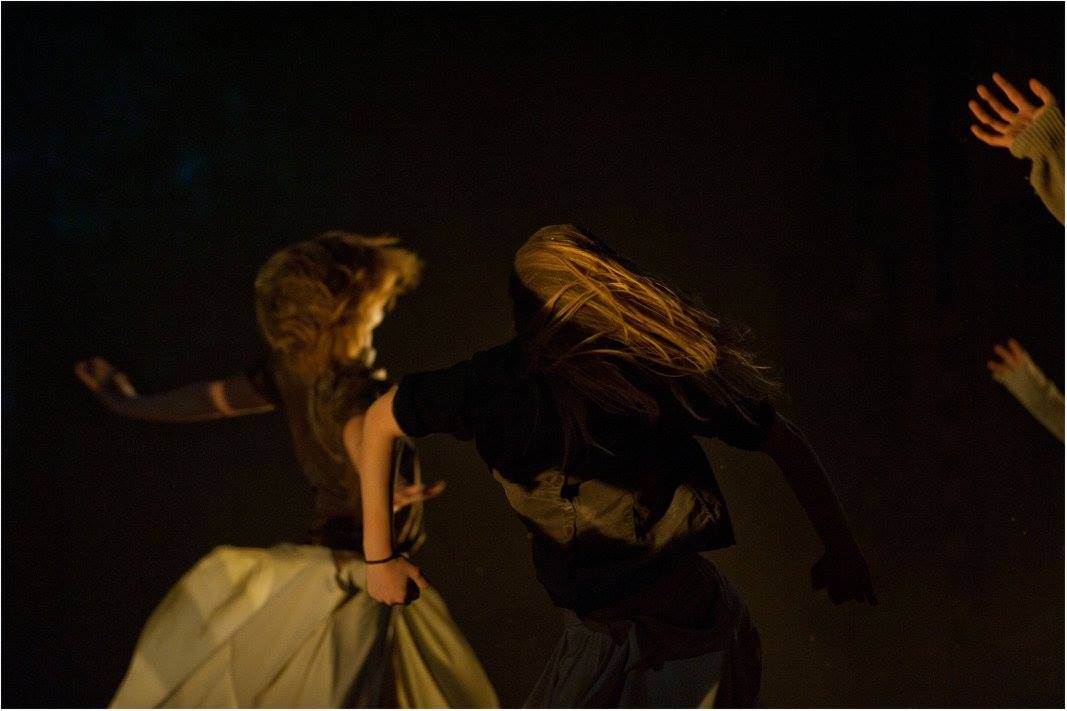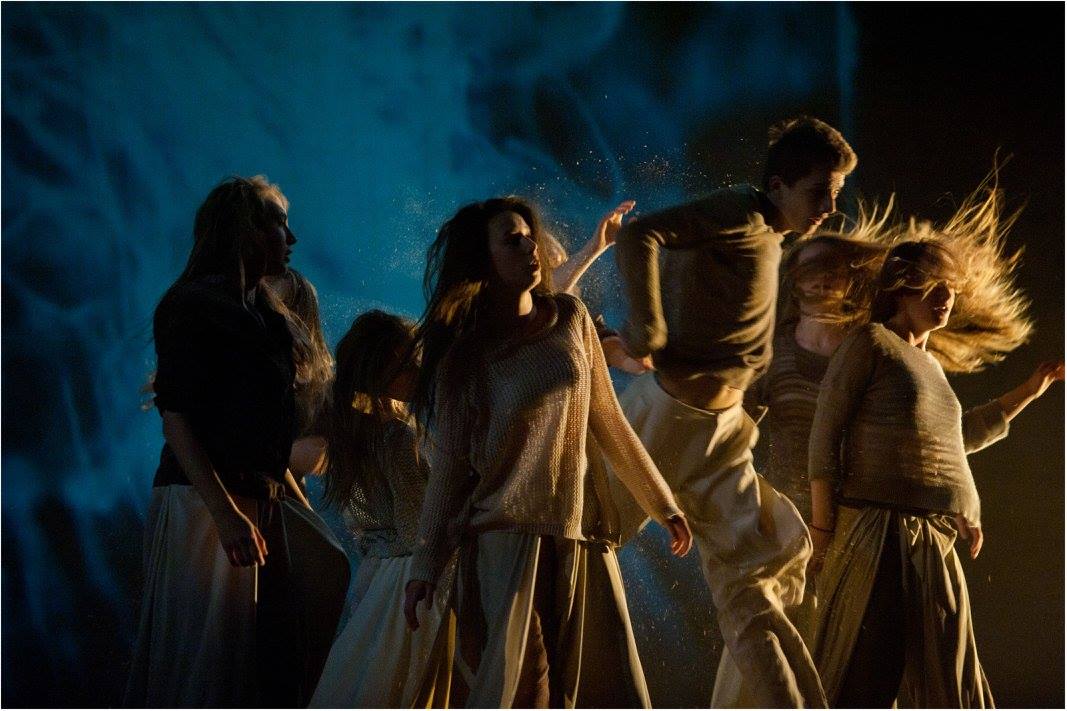 MIMO, 2017